Paparoa Site
As part of our program to protect the Pohutukawa population at Paparoa, we have been working with the landowners along the coast and Taranaki Regional Council to get the coastal area registered as a Key Native Ecosystem. This means that TRC will provide an ecological assessment of the site and provide traps for pest control and potential support around fencing and weed control. The landowners have committed to clearing the traps regularly to help protect both the Pohutukawa and the Tītī population nesting at the site.
Tītī have begun returning to various confirmed sites along the clifftops from Otu Matua at Ngāti Tama to Maruehi. We have confirmed nesting burrows at Paparoa but have not had a chance to properly investigate any of the other sites too closely.
Kororā
Kororā up and down the Taranaki coast have already begun nesting. Nest box checks are undertaken weekly and we have two confirmed nests with two eggs each. We have completed one night of catching at Urenui which went well and we have Thomas Matten coming up next week to conduct some more micro-chip insertion training and hopefully sign Anne-Maree off as a trainer so we can train our whanau in this area. Thomas will also deploy more GPS trackers while he is here so we can see how foraging patterns are looking for this season. You may remember that last year we had kororā foraging up to Kawhia from Port Taranaki. Our kororā populations are looking good again this year, here's hoping we get a good successful breeding season.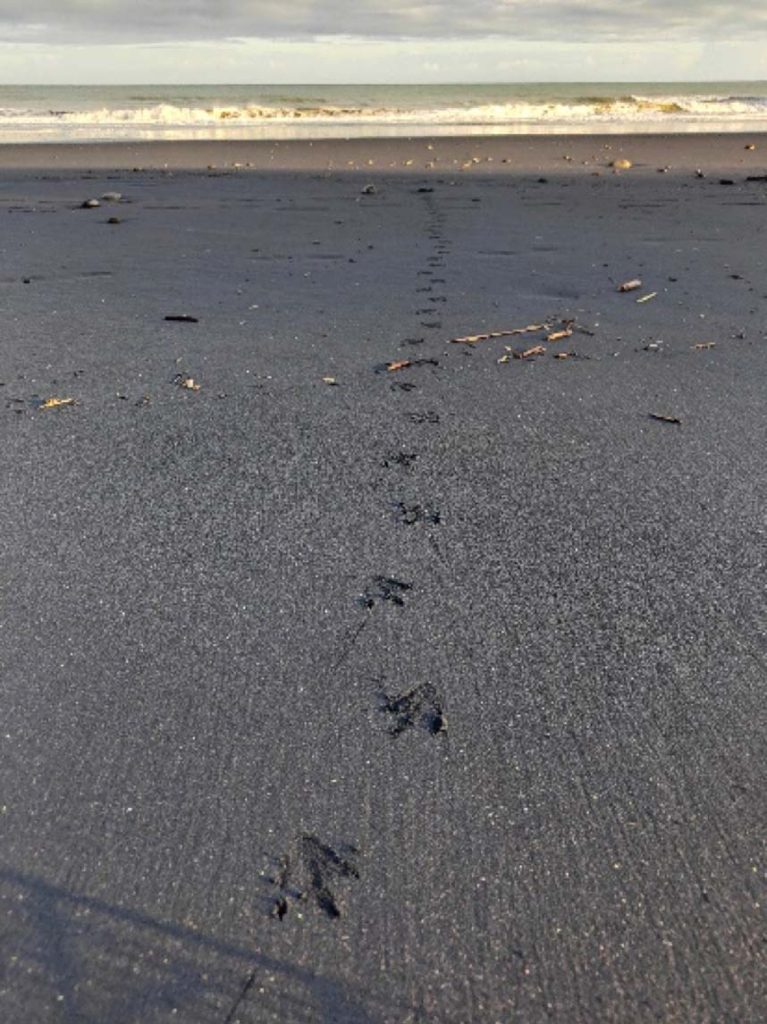 Piharau Wānanga
A two-day piharau wānanga was hosted by Tāwhirikura late July at Muru-Raupatu and Katere-ki-te-Moana. The wānanga was an excellent opportunity to share stories and matauranga around Piharau in a safe environment. There were presentations from Dr Jane Kitson about the biology and life-cycle of Piharau and from Hokonui Rūnaka around the mahi they have been doing to protect their taonga species. Discussions were held around how we can halt the drastic decline and what we can do to help build the numbers back up. Whanau shared stories about their own experiences catching Piharau over the years and the different methods used.
We went down to Waiwhakaiho awa to 'have a go'. I am very keen to get out into our own awa again to build skills around catching Piharau as it has been a long-time aspiration of ours to add Piharau as an indicator species to our Mauri Compass mahi.
General Mahi
We have approached the NPDC trapping team to help us find volunteers to service the traplines in public domains. We are hoping this will take some pressure off the team and create opportunities in other areas.
We collected mussel samples from both Urenui and Onaero to help inform the Mauri Compass assessments for the two campground septic systems.
We have also set up a haerenga to visit the Taranaki iwi Taiao team in Pungarehu. Anne-Mare will present on the mahi that we do in Mutunga and Taipuni will go over their ArcGIS programs with us and help us to implement survey apps for use in the field. Members of the Taranaki Taiao team will then show us around the mahi that they have been doing down at Taranaki iwi.